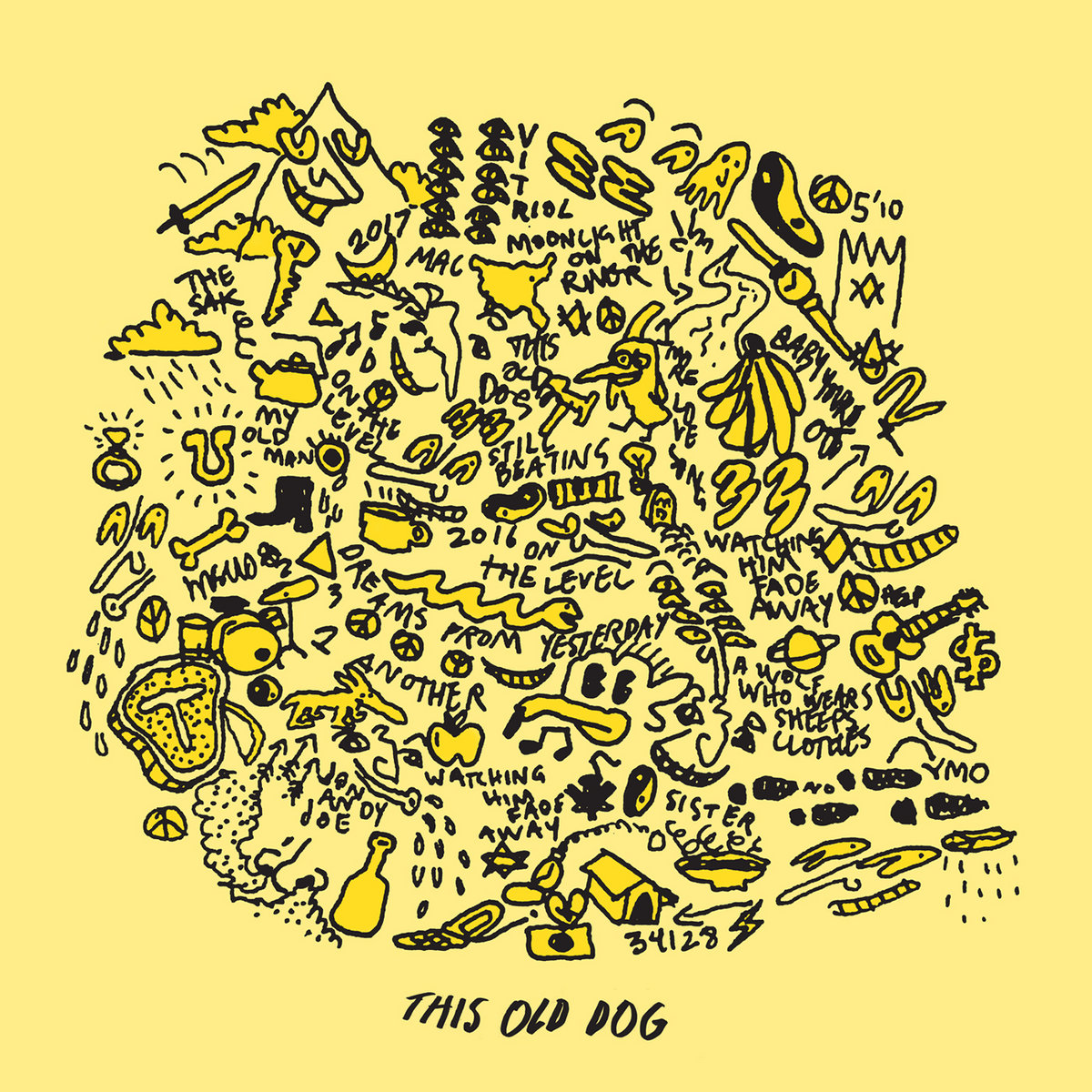 Mac DeMarco has become a symbol of modern day Indie, well-liked by indieheads, critics, and even extending to frat bros. Looking up the lyrics to this album in preparation for the review, dragging the pointer to Demarco's name will warrant a pop-up that says that he is "the coolest guy in music right now", and Genius is not wrong. His charisma, both on his albums and off, gives him a distinct personality that keeps me coming back to listen to him, even if I don't think he's the most musically sound Indie artist working today. So it came to much worry that, listening to the single "This Old Dog", DeMarco had decided to move past his guitar-twinkling, sporadic days. He has matured, as the album title suggest, and I feared this would make him as boring as, well, an old dog. However, throughout this album, I was pleased to hear that this maturity (for the most part) was a great asset to the overall quality of This Old Dog.
Again, DeMarco has moved past his guitar-twinkling, sporadic days. The opening seconds of the opening track, "My Old Man", shows that much of the musical content of this album would be simple guitar strumming with some soft electronic arpeggios embellishing. Although DeMarco isn't as encapsulating in minimalism as someone like Bon Iver or Sufjan Stevens, catchy chord progressions, warm, inviting vocals, and personal lyrics do well when they're around. "Baby You're Out" is a happy tune about not making any regrets with a consistent guitar presence and a staccato keyboard that keeps the song on its toes.
On the other hand, songs like "For The First Time Again", slow down both the pace and momentum of the album. With drawn out synth piano notes (like a minimalist Currents) and passive, neutral vocals, DeMarco brings out the shoulder-shrugging qualities that turn many people off. Even so, the lyrics can still keep one interested. "For The First Time Again" is about Mac describing missing his partner, Kiera, even though he knows he'll see her soon. It's these deep ruminations about low-risk drama that make his music so attractive as a counter-point to the "serious" Indie that is so commonplace today.
Emotions do come to the forefront here, too, as the concept of the album is about DeMarco growing up to be the age of his dad when he left Mac at a very young age. This epiphany seems to strike Mac to make amends and show his emotion, giving affection to his partner "One More Love Song", his sister "Sister", and his fans "A Wolf Who Wears Sheeps Clothes." This album might stick with you as more of a feeling than a piece of music, but the music does not seem lacking; it's considerable, and maybe a little more.
7.3